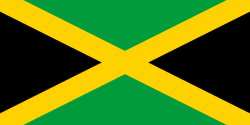 An incredible group from Building Your Band (Dan, Eileen, Pete, Brew, Roxanne, Teo, and Dave) have been invited to lead worship at the Global Leadership Summit October 23rd-25th and host a worship music workshop October 25th-26th at Hillview Baptist Church, in Montego Bay, Jamaica, and we need your support (please click a name to help us directly)!
If you're in Jamaica, we hope you'll bring your whole band and learn the skills to play or sing effectively in a group. You will learn how to work together better as a team so the music doesn't get in the way of the message. Private coaching sessions for your band are available in 2 hour slots throughout the day on Monday or Tuesday. Reserve your spot by calling (876)979-2648. For more information, contact Jamaica Link Ministries, 5 Kent Avenue, Montego Bay and follow us on Facebook!
Meet the band
Dan Rebeiz is a premier Washington DC music producer, songwriter, guitarist, lead singer, band leader, music arranger, harmony writer… the list goes on. You will have a chance to meet Dan and hear his ever-helpful insight into your music. You will find him to be warm, generous, authentic, and upbeat. Learn more about Dan at his website and don't miss his podcast episode.
Eileen Graham is singer-songwriter with incredible tone and an ear for blending. As capable as she is of leading out as a worship leader, her real passion is gracefully finding just those places where background vocals serve the song. Eileen teaches voice at one of the two big music fixtures here in DC.  Learn more about Eileen at her website and check out her podcast episode.
Peter Bulanow is a music producer, classically trained pianist, keyboardist, technologist, and host of the Building Your Band podcast and website. He is passionate about setting people up for success and helping everyone work together so the performance doesn't get in the way of the message. This will be Pete's second trip to the island. To learn more about him, see the about section.
Aron "Teo" Lee is a bassist of extraordinary skill and capacity which will be apparent the moment you witness his playing, or even just walk by him. While there is no doubt that Teo brings the funk, he normally has a smile on his face and you will be inspired by his infectious positive energy. Learn more about Teo on his podcast episode.
William "Brew" IV is a music producer, songwriter, and drummer/percussionist. He is known for his eclectic compositions and explosive musicianship. While holding the title of music director at Zion Church in Largo, MD for over a decade, his bands have covered music from the Foo Fighters, Herbie Hancock, Earth Wind & Fire, and Jill Scott, as well as all of today's top Christian Contemporary artists.
David W Loftis is both a pastor who sings as well as a singer-songwriter who preaches and we're extremely pleased to have him leading this trip. Dave spent ten years of his youth in Jamaica doing family missions, and has spent the last 8 years leading worship training teams into Jamaica – he is a true JAmerican.  His worship leading style is band driven, and he adds both acoustic guitar and professional vocals to the mix, having recorded four solo and 5 ensemble CD's in his 32 years of worship ministry. He is currently the worship pastor at Pleasant Garden Church in Greensboro, North Carolina and serves as president of 412 Ministries.
---
If you prefer to support us with a check, please make that out to:
Pleasant Garden Baptist Church*
ATTN: Jennifer Shelton
Memo: BYB Jamaica Music Mission
1415 Neelley Road, PO Box 157
Pleasant Garden, NC 27313
*because of IRS Regulations, any checks with a name on them will be returned to the donor